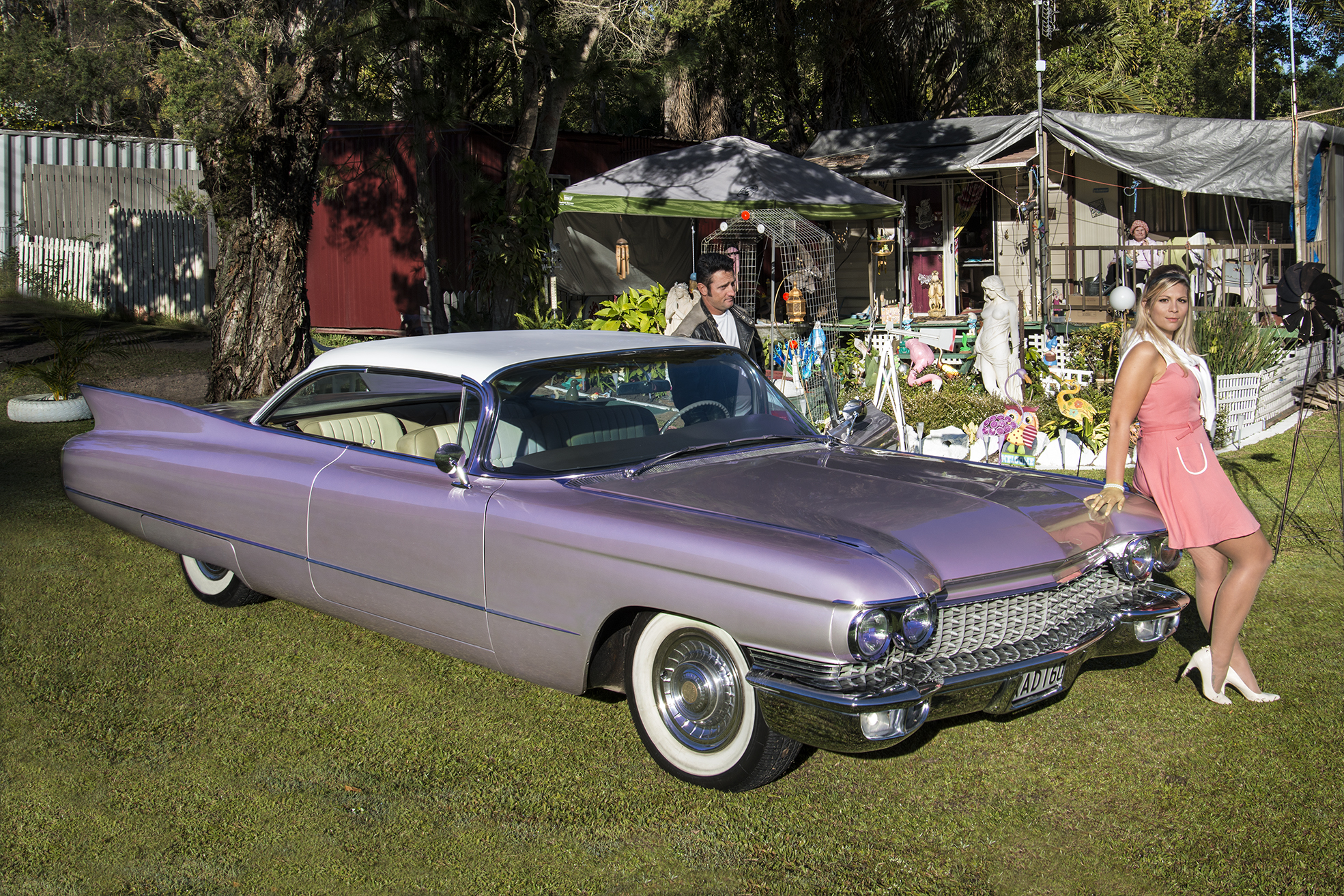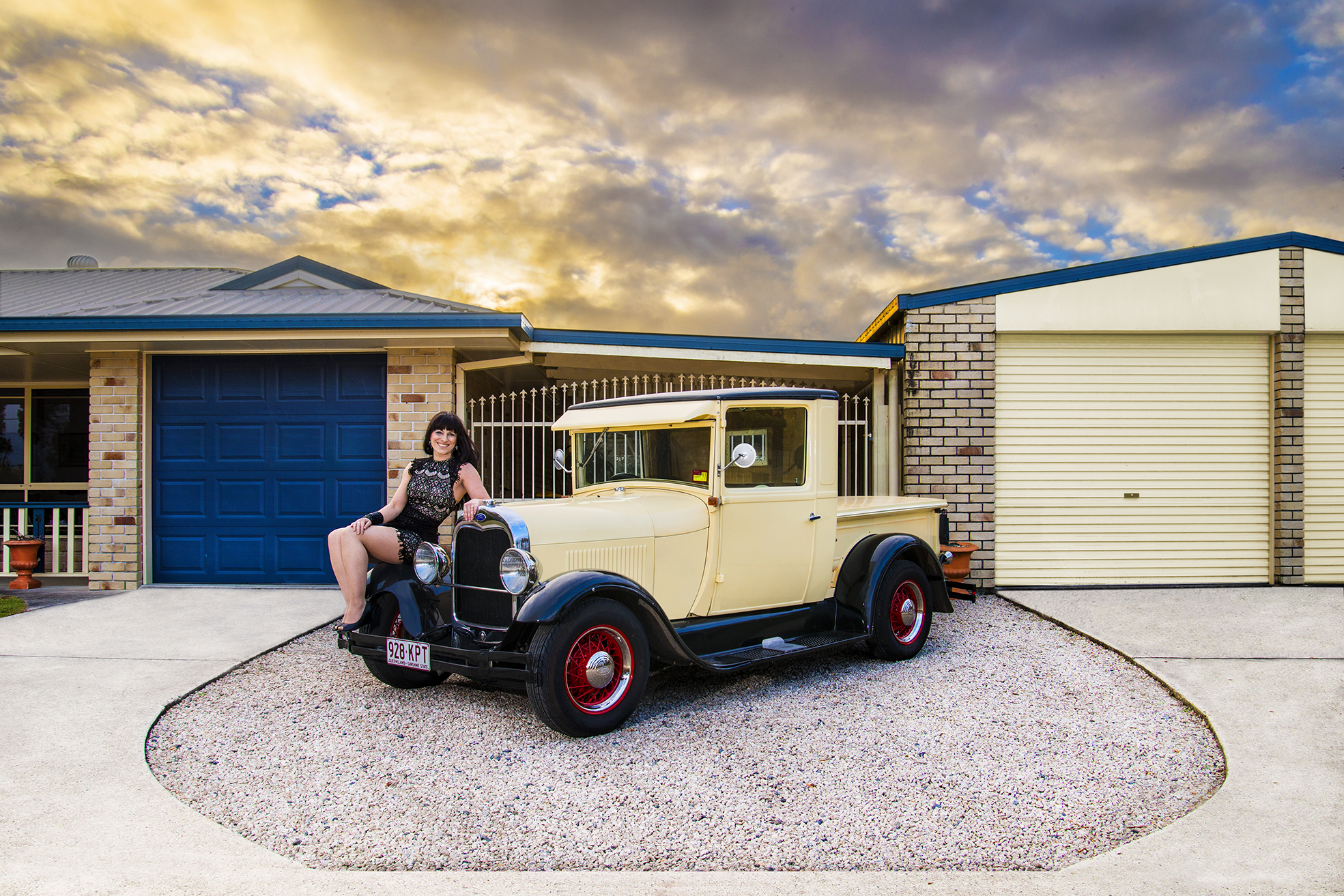 Calendar Cover Image: Sherif Phil's 1959 Ford Custom 300 and Paul's Channelled 1932 Ford Roadster. Models: Sarah, Lisa, Becky, Fiona, Phil and Paul.
January 2015: Steve's 1964 Pontiac Parisienne Convertible – Model: Rommi
February 2015: Grant's 1928 Model A Ford Roadster Pickup – model: Becky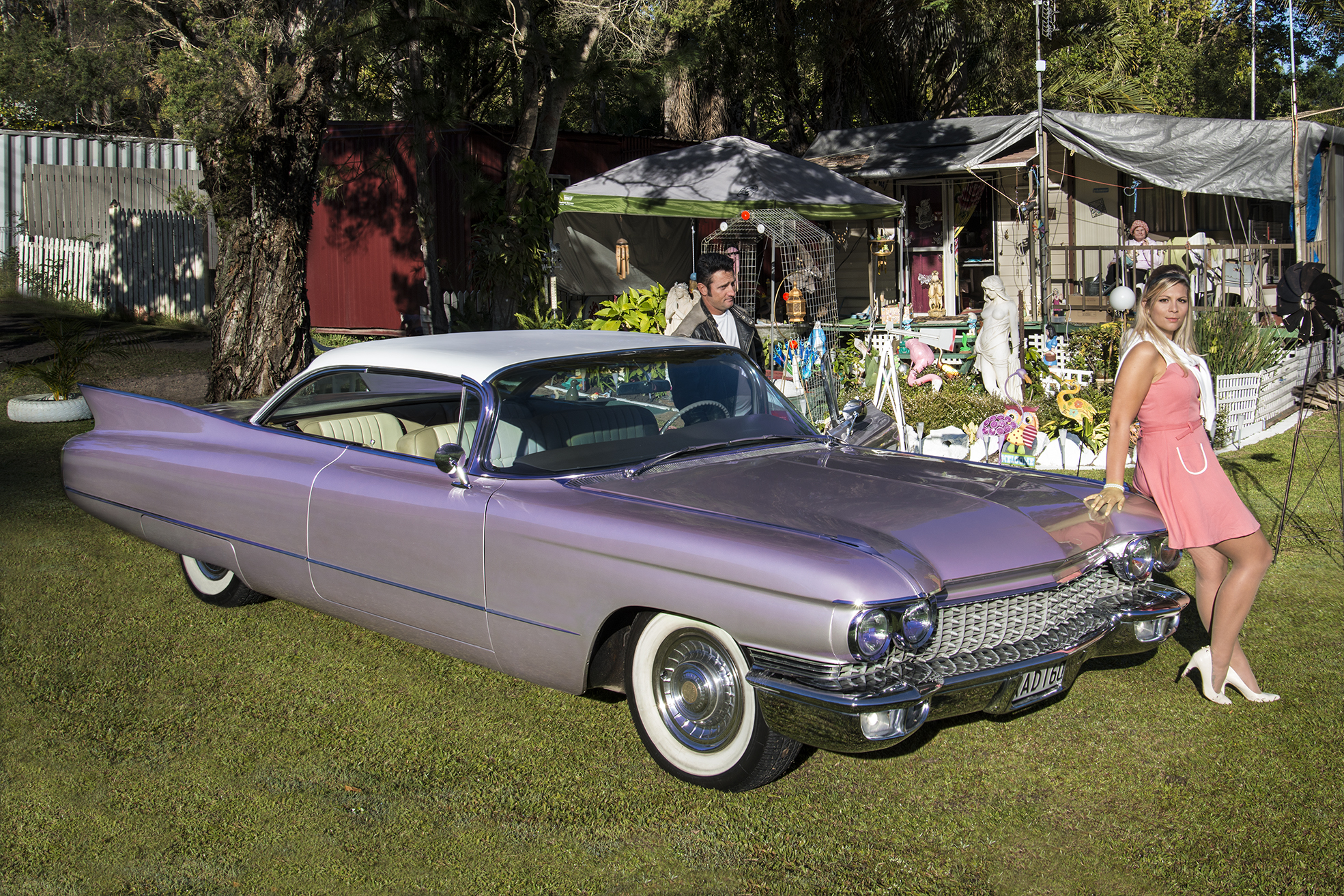 March 2015: Dale's 1960 Cadillac Coupe De Ville – models: Paddy & Amanda with Lurlene sitting in her favourite chair on the verandah.
April 2015: Rod's 1928 A Model Ford Coupe – model: Britta with Rod
May 2015: Dave's 1937 Chev – models: Sharna & Lee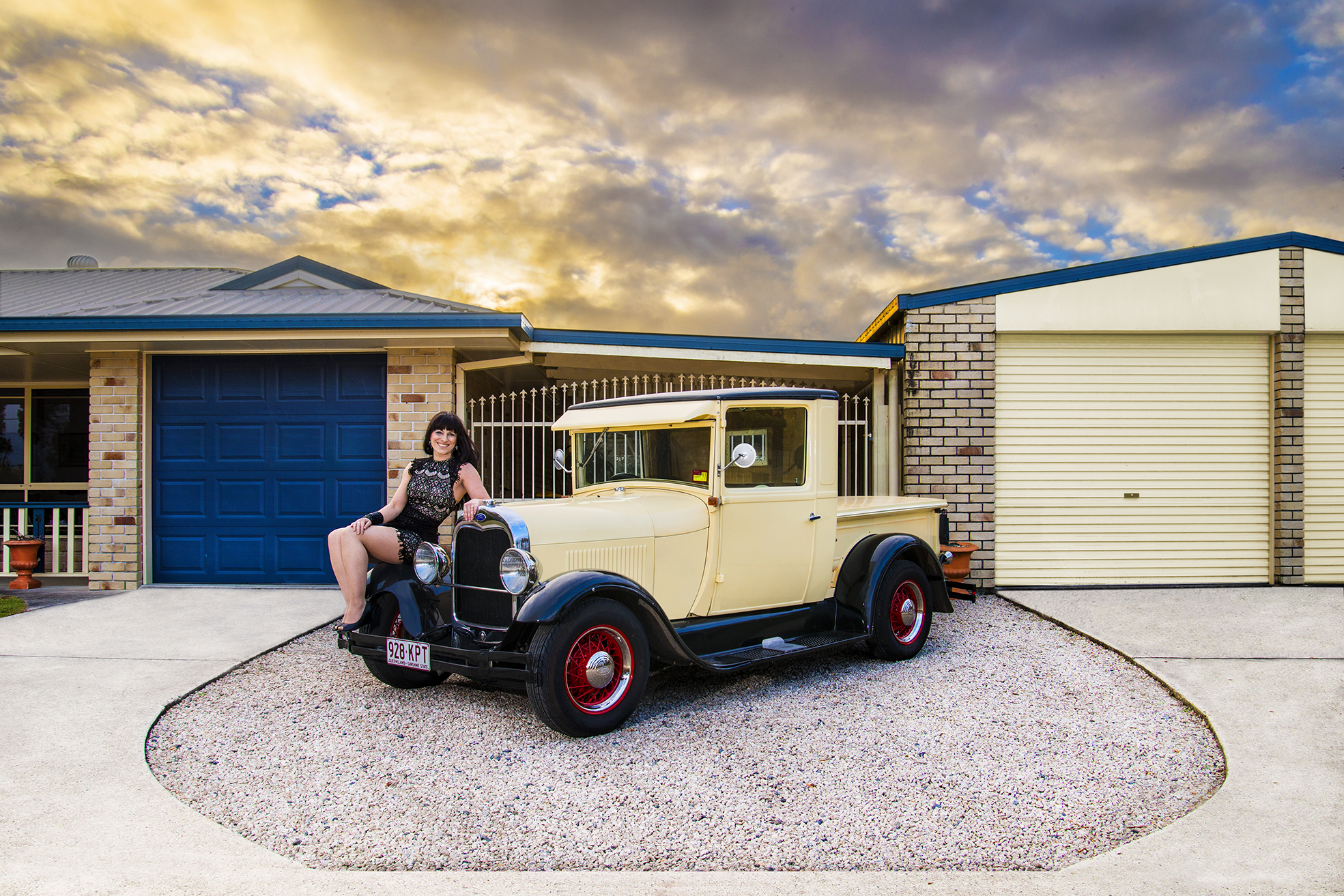 June 2015: Bill's 1929 Closed Cab Pickup truck – model: Sarah
Centre Picture 2015: John's 1932 Ford Pickup – model: Sarah
Centre Picture 2015: Bob's Ford 3 window Coupe 347 Stroked Windsor model: Carni
July 2015: Roem's Ford Mercury Coupe model: Annie
August 2015: Danny's Pontiac – model: Georgie
September 2015: Fred's 1934 Ford Roadster with a 1946 Mercury Side Valve – model: Photographer Debra
October 2015: Paddy's 1948 International KB2 – model: Lisa
November 2015: Annie's 1967 Mustang Convertible model: Anne
December 2015: Tracey's 1957 Chevy Belair 2 Door Hardtop models: Doris & Tracey